Beit HaSefer
("House the Book")
Adviseer hoe om u eie kurrikulum saam te stel en verskaf "enige handboek wat u soek"
Home school brokers for individualised advice
http://www.beithasefer.co.za
(012) 546 0701
(Lindie Malan)
Hout Bay Church International
Bob Jones system
Sharon Maliepaard Tel 021-790-5802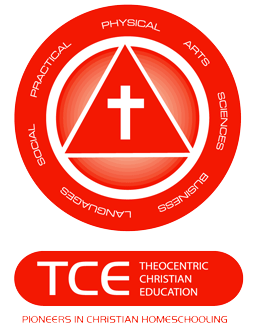 TCE (Theocentric Christian Education)
Contact Graham or Alison Tel/Fax : 021 557-2612
17 Disa Road, Bloubergrand, 7441
E-mail to tcecc@mweb.co.za
www.homeschool-tce.co.za
CLONARD HOME EDUCATION
Pre-School to Grade
10



Contact : Mike and Virginia Tyrrell
Tel: 031-764

-

6480 Fax: 031-7647586
P.O.Box 393, KLOOF,3640, South Africa
E-mail to

i

nfo@clonard.co.za


clonard@mweb.co.za


Website

www.clonard.co.za
Accelerated Christian Education Ministries (A
f

rica)









P.O. Box 22072, Glenashley, 4022
Tel: 031 569 1744 Fax 031 569 1862


e

mail info@aceministries.co.za
web

sitewww.aceministries.co.za
Moria Tuisskoolmateriaal
Posbus 5594
Kockspark
POTCHEFSTROOM, 2523
Hannes en Helena de Villiers
Tel 018 294-6504
Faks

(018) 294 6504
www.moriatuisskool.co.za
KenWeb Oplossings



Kontak: Andr� van den Berg Tel: 053 2070045 Faks: 053 2070292 Posbus 109, Orania, 8752, Suid-Afrika
E-pos: kenweb@kenweb.co.zaTuisblad : http://www.kenweb.co.za

Homeschooling Resources for the Early Years

Distributors of Miquon Maths, Key to... Maths, Letterland & Reading Reflex
Support and information on Five In A Row Literature Based Unit Studies for children ages 2 - 9.
www.geocities.com/homeschooling_sa

PO Box 905 Gonubie 5256
Cell: 082 975 1721
e-mail:hsmom@telkomsa.net

IMPAK - ONDERWYSDIENS (MPY) BPK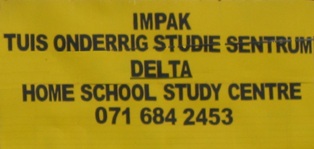 Posbus 15132, Lyttelton, 0140, RSA.
www.impakonderwys.co.za
Tel: (012) 664 8552, (012) 6642618
Fax: (012) 664 2618
e-pos: impak@mweb.co.za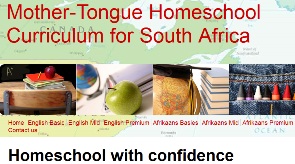 Mother-Tongue Homeschool Curriculum for South Africa
A home school curriculum for Gr R-7 in three different packages for English and Afrikaans each.

Breinlyn / Brainline
School and home school on Computer - Grade 0 to 12
SA and Cambridge system with optional examinations

Tel (012) 543-5000. Fax (012) 567-1112
International :

+

27 12 543-5000
Private Bag X505, Sinoville, 0129
215 Veronica Ave, Montana, Pretoria
email : info@brainline.com
e-Learning Campus : www.brainline.com



Interaktiewe afstandsonderrig in Afrikaans vir graad 10 tot 12. Behaal die Nasionale Senior Sertifikaat.
Internettoegang 'n vereiste.
Webwerf;www.afstandsleer.co.za
Tel.: 083 959 9934 of 073 134 9671
E-pos: navrae@oraniaakademie.co.za
Love2Learn Curriculum and Home-Schooling Ministries.

Love2Learn - A Christian home-schooling curriculum, looking to Jesus as thecentre, recognizing home-schooling as a ministry of discipleship to our children, using beautiful, full-colour, living books, packed with exciting hands-on activities, including international as well as South Africanhistory and geography components, literature-rich, catering for visual, auditory and kinesthetic learners, including internet links and videos, employing the one-room schoolhouse approach so that you can teach differentages all at the same time, remaining true to the principles of Charlotte Mason, spanning Grades 00 right through high school to Cambridge A-levels and providing a tutor and testing service for Cambridge levels, so that youare not on your own! Written for passionate home-schoolers by another
passionate home-schooler who understands what you face daily.
e-mail:info@love2learn.co.za
visit: www.love2learn.co.za
Call: +27 11 465 6049 or +27 83 222 6031
"As for me and my household, we will serve the Lord" Joshua 24:15.